Our Company

Company Objectives
Our primary company objective is to ensure that the geologic and soils conditions at each project site are well understood by the design and construction professionals and/or property owners for each project, to assist in avoidance or proper mitigation of hazardous geologic and soils conditions.
By providing accurate geotechnical design data to the design and construction professionals, project costs can be more accurately estimated prior to construction, and costs can be better controlled during development. In many instances our ability to recognize and correctly evaluate geologic or soils hazards have resulted in significant project cost savings from proper planning and safe development techniques. This applies to both large and small scale projects.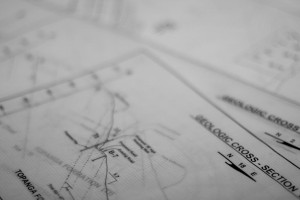 Geologic and soil hazards impact the safety and stability of many properties in southern California. Geologic and soils hazards such as faulting within known fault zones, earthquakes, unstable hillsides, ancient landslides, expansive soils, and even man-made hazards from improper grading and construction techniques, can result in significant restrictions on land usage and can reduce property values or increase development costs dramatically.
Savvy development planners, civil engineers, real estate professionals, architects, and contractors in southern California know that it is essential to work closely with Engineering Geologists and Soils Engineers, beginning with land purchase and land use planning and all the way through project development, to assure that geologic and soils conditions are properly considered in planning and development.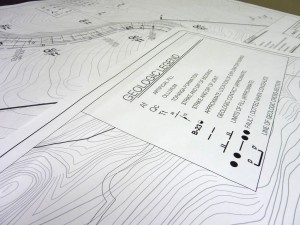 Regulatory requirements by city and County agencies for project permitting and development are complex and oftentimes overwhelming in southern California. We understand the regulatory requirements and work closely with the regulatory agencies, and with the design and construction professionals, to expedite project approval and successful project development.
Gold Coast GeoServices is duly licensed and insured to practice engineering geology and soils engineering in California. We are a debt-free and litigation-free firm that is committed to maintaining the highest possible degree of quality service and special attention to the unique needs of all of our clients.
About Our Staff
 Scott Hogrefe (Registered Geologist #4855, Certified Engineering Geologist #1516) started Gold Coast GeoServices in 1991 following eight years of extensive experience on hundreds of diverse projects in Southern California.  Scott received a BS degree in Geology from Humboldt State University, with postgraduate studies in Engineering Geology at the California State University at Los Angeles.  Scott's career as an Engineering Geologist spans more than 27 years and thousands of projects as owner and President of Gold Coast GeoServices.
Hoss Foroughi, PhD (Registered Civil Engineer #66179) is a well-respected and sought after Soils Engineer who has extensive experience as a practicing Soils Engineer since 1990. Hoss obtained a BS and MS in Civil Engineering from the University of Tehran, and a PhD in Geotechnical Engineering from the University of New South Wales.  Hoss brings a wealth of knowledge and expertise in soils engineering to each project from a career in southern California spanning two decades.
Ilir Minga, PhD is a Senior Project Engineering Geologist with Gold Coast GeoServices since 1999.  Born and raised in Albania, Ilir received his PhD in Engineering Geology with a dissertation on expansive clay from the University of Tirana (Albania) in 1989.  Ilir taught as Guest Professor in Engineering Geology at the prestigious University of Paris VI in Orsay, France in 1993.  Ilir immigrated to the United States in 1997 and soon after became an integral team member at Gold Coast GeoServices.
Nina Minga has been Project Geologist and CAD Draftsperson with Gold Coast GeoServices since 2005.  Nina obtained her BS in Geology and MS in Petrography from the University of Triana (Albania) in 1983.
Kenji Miyata has been Soils Technician and Soils Laboratory Manager with Gold Coast GeoServices since 2006.  Kenji received a BS in Environmental Science and Resource Management in 2008 from California State University at Channel Islands.
Office Manager Danielle Leary has been with Gold Coast GeoServices, Inc. since 2004.  Danielle understands the special client needs from a broad range of experiences working closely with our staff and clients on hundreds of complex geotechnical projects of all types.
Geology Fun Facts
Did you know?…
Our planet earth is moving through space on its orbit around the sun at a speed of approximately 66,000 miles per hour.  Earth travels over 570 million miles through space every year on its voyage around its sun.
Thousands of earthquakes occur every day in California, but most are too small to be felt.
No significant earthquake in southern California in recorded history had its epicenter within Ventura County.  This doesn't mean that Ventura County doesn't have its faults…. several faults within Ventura County are considered to be seismically active and capable of producing significant earthquakes, and the earthquake hazard risk in Ventura County is no less than that of Los Angeles or Santa Barbara Counties.  In fact the hills and mountains within Ventura County are all termed "fault blocks" that are the result of millions of years of faulting and tectonic movement.
The mountain ranges in west Los Angeles County, Ventura County, and Santa Barbara  County, are all situated within the east-west trending "Transverse Range". The east-west trend of the Transverse Range mountains is anomalous to all other mountain ranges in North America, with the exception of only the Uinta Mountains in Utah. The anomalous east-west trend of the mountains in Southern California's Gold Coast is a result of millions of years of complex faulting at the margin of the North American Plate where it meets the Pacific Plate.
Most of the coastline between west Los Angeles and Santa Barbara (including the "Gold Coast" of southern California) is SOUTH facing (most people think the coast of California faces towards the west).
Building Codes first originated in 1760 BC in ancient Egypt with the Code of Hammurabi, written in Cunieform on a stone tablet and posted in the town square.  The first "Codes" were actually a code of ethics, warning of dire consequences for building failure resulting in injury or death.  Building PERMITS, however, were not required….
If you stand next to a geologist, you can feel the earth move….